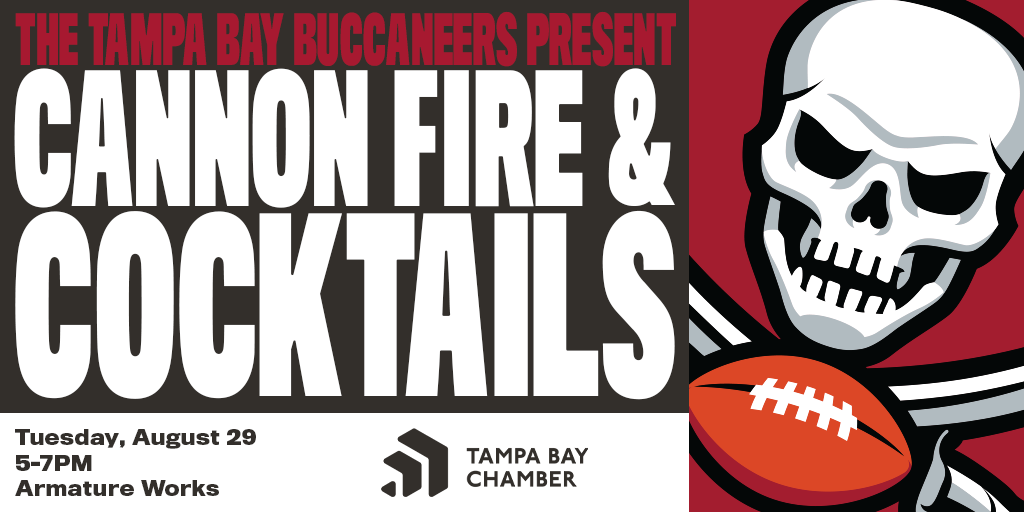 For over 25 years the Tampa Bay Chamber Ambassador Committee has been a critical component of the Chamber. Our ambassadors work to connect with members and help them get plugged-in to all that is happening around the Chamber. Hear from members of our Ambassador Committee about their experience. We're always looking for new Ambassadors and we encourage you to consider becoming an ambassador for the Chamber!
For more information, contact Patie Powers – Director, Membership.
Last Tuesday, we held a Public Policy Roundtable discussion focusing on Florida's new immigration law, SB 1718. The robust discussion from our panel featuring Maria del Carmen Ramos, Partner at Shumaker, Loop & Kendrick, LLP; Mike Harting, Owner/CEO at 3 Daughters Brewing; and Rep. Berny Jacques, Florida House of Representatives, gave the audience greater insight and understanding of the implications the new law will have on businesses around Tampa Bay. Special thank you to our presenting sponsor, Verizon.
Panelist Maria Del Carmen Ramos explained what businesses with remote workers need to consider with regard to compliance. "The law does not apply unless you have 25 employees working in the state of Florida. The Florida Department of Revenue released a set of frequently asked questions several weeks ago, where it went through the analysis. It gave the example that if you have remote workers somewhere else and only five of them are in the state of Florida, then the law wouldn't apply to you. It's the people who work in Florida," said Ramos, who recommends business owners seek legal counsel. "It's a very new bill. With most laws you can look at something in the past that has happened but here we are having to contact representatives, see what the legislative history says, figure out any examples that Florida Department of Revenue may have put out. I would suspect that they will be constantly updating that," explained Ramos, "I would have the employer contact their attorney."
It has been a busy summer for the Chamber's public policy and advocacy efforts. Here are a few of the highlights:
The Tampa Bay Chamber has completed Key Votes 2023, our guide that memorializes the actions of our State Representatives and Senators on bills impacting the Chamber's members, partners and community stakeholders.
Recognizing that employer-provided health coverage plays an integral role in the recruitment and retention of employees, Chamber members and business leaders held a roundtable discussion with Congressman Vern Buchanan regarding insurance coverage.
The Chamber's in-district, pre-session advocacy work continued, meeting with legislators including Rep. Karen Gonzalez Pittman and discussing a wide range of priorities, including homeowner's insurance, universal professional license recognition, and military spouse unemployment.
The Chamber's Vice President of Advocacy met with Chairman Massullo Rep. Ralph Massullo, MD, Chairman of the House Education & Employment Committee. The Tampa Bay Chamber remains committed to ensuring universal professional license recognition, particularly for military spouses.
Measurable outcomes of the Minority Business Accelerator span five cohorts since inception. Small business owners participating in the 2-year program say the mentor-mentee component is among the transformational aspects of the accelerator.
Check out how the Minority Business Accelerator program helps participants take their business to the next level and build a legacy through the mentor-mentee relationship.
The deadline to apply for the next Cohort of the Minority Business Accelerator is September 18th. To be eligible, must be Black and/or Hispanic owned businesses from Hillsborough, Pasco, Pinellas, Polk or Manatee counties.
Interested applicants with questions on the online MBA Application form, please reach out to Avril Stinson via email or phone.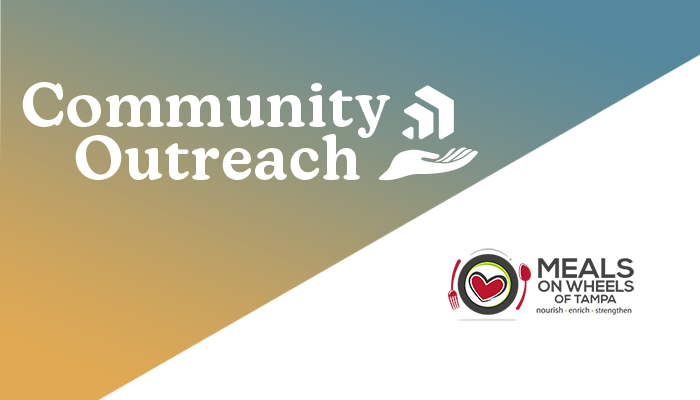 On August 19th we will volunteer with Meals on Wheels to provide fresh and nutritious meals to homebound senior citizens in our community. It's more than meals, it's also providing human contact and a warm conversation to enrich lives.
Sold Out
Join us on August 23rd for a unique Pearls of Experience session where we will focus on Florida's conservation efforts and sustainability initiatives, highlighting the women leaders at ZooTampa.
Join us on August 29th for Cannon Fire & Cocktails at Armature Works. In partnership with the Tampa Bay Buccaneers, our Chamber will host the second reception and networking event of its kind! 
Join us on September 7th at AVE Tampa Riverwalk Apartments, a beautiful, state-of-the-art residential community right in the heart of Downtown Tampa, for our Tampa Bay @ Sunset networking event.
Join us on September 12th for Work Redefined: State of the Workforce, where we will hear from an expert panel about how artificial intelligence (AI) is shaping the future of the workplace.